Being faced with the decision to amputate a limb is an unthinkable scenario for any person. And for Reggie Ingram, as an elite athlete, bodybuilder, and former army reserve – it was one that took almost thirteen years to make. But months after his amputation, Reggie was put in an even less thinkable position. With his prosthetic leg bringing more pain than before the surgery, Reggie was left wondering: did I make the right decision?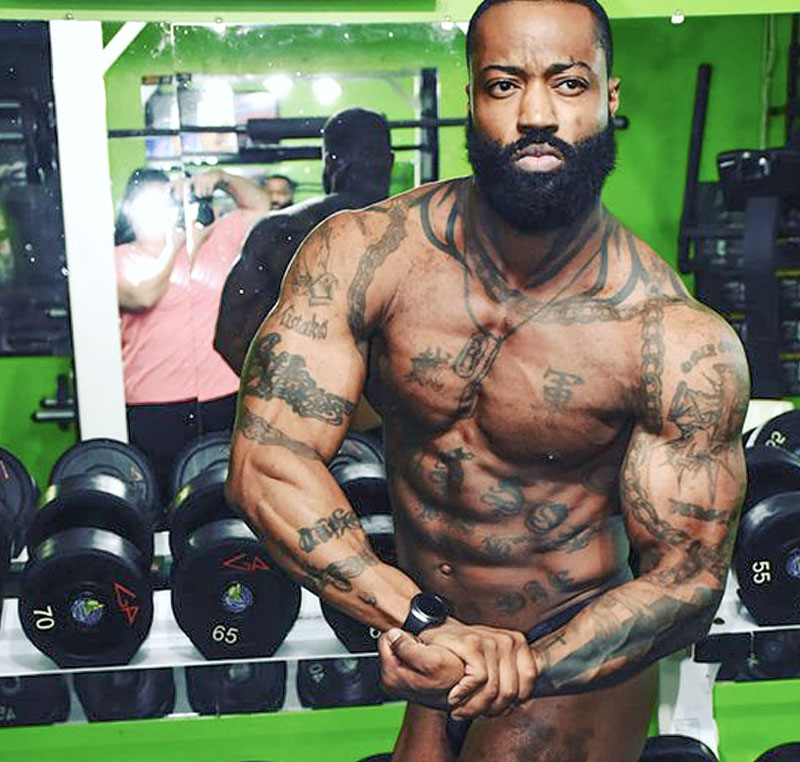 Fast-forward to today. Reggie goes on daily jogs with his two dogs, bike rides, and has restarted his intensive bodybuilding regimen with his sights set on getting his pro-card.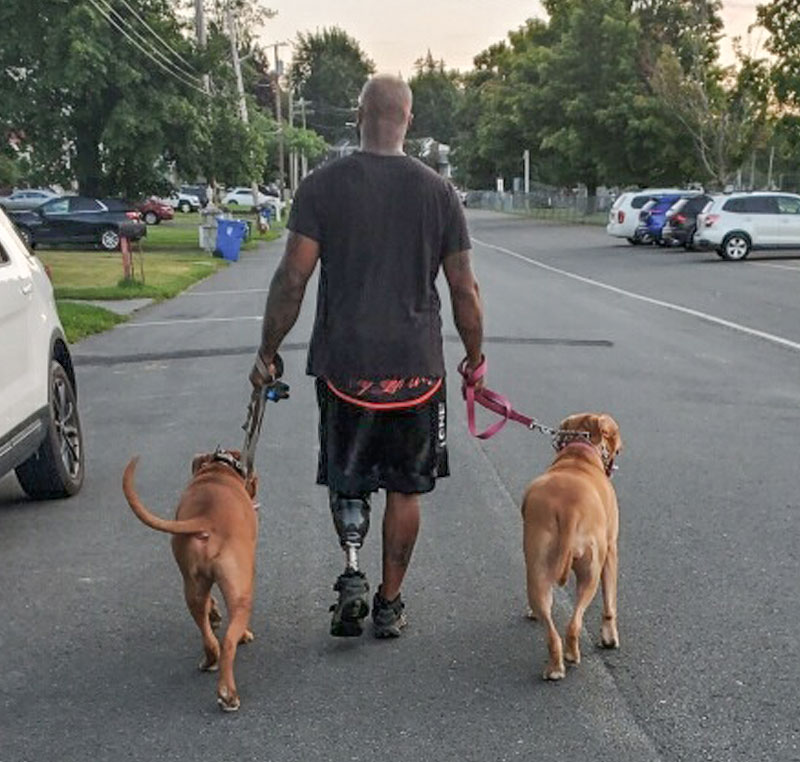 And he has a message for anyone living with that same agonizing question he once had:
"Get the right prosthetic and a good socket, and the world is your oyster."
This is Reggie's story.
The Accident
In 2003, at 19 years old, Reggie was in a severe motorcycle accident that resulted in two bad breaks that required rods in both of his legs.
A few years later, an even more serious accident caused him to rebreak his left leg, shatter his ankle, and tear all of the ligaments in his left knee. Due to significant nerve damage, Reggie developed drop foot – a condition that makes it difficult to lift the front of your foot and toes.
"Over the years, I've gotten a couple of braces to try and fix it," Reggie says. "but they didn't do much good for me. The pain was just horrible."
An Athlete Rising Above the Pain
For the next ten years following the accident, Reggie managed to fight through the pain and do something most people in his situation would never even consider: bodybuilding. Reggie began an intensive lifting, running, and diet regimen that he stuck to with such discipline, he started to enter competitions.
"I competed out of the love of it, but because I had nerve damage, my one leg was always smaller than the other," Reggie explains. "So I couldn't compete professionally."
But Reggie somehow managed to achieve something extraordinary – even with his leg restriction, he was able to place 2nd in one competition and 6th in another.
The Decision to Amputate
But as time went on, Reggie's situation began to deteriorate. His drop foot condition worsened, causing him to break and rebreak his foot.
"I couldn't pick up my foot, so I would constantly land on my pinky," Reggie says. "By the end, I was walking on the side of my foot and my heel because my foot was turned in so much."
To top it all off, as the opioid crisis emerged, doctors became wary of prescribing pain medication – even to patients, like Reggie, who needed them to manage severe and legitimate chronic conditions.
So as Reggie's pain escalated from his worsening drop-foot, he no longer had the ability to manage it properly.
"It was agonizing," Reggie says. "The pain was completely dictating my life. I had to quit bodybuilding. I was no longer in control of what I wanted to do."
It was then Reggie made the decision to amputate.
Questioning His Decision
After a difficult recovery, Reggie was eager to start living his life again with his new prosthetic leg. But when he received the leg, he was taken aback by the amount of pain it was causing him.
"It was worse than the pain before my surgery," Reggie says. "I couldn't even take ten steps."
His prosthetist took another look at the leg and insisted the problem was a result of the surgery. Nerve pain. Nothing they could do about it.
"This was a very dark time for me," Reggie says candidly, "I felt trapped."
Help from a Neighbor & A New Found Hope
It was early March when Reggie first met his neighbor, Ali. Reggie had not yet received his prosthetic when Ali, also a below-knee amputee who happened to live across the street, biked over to introduce himself.
"I'm not trying direct you," Ali said, "but if you run into any issues, I know some really good prosthetists who can help you. They're friends of mine."
So, when Reggie received his first prosthetic later that month – along with the news that he may never walk without pain again – Reggie decided to reach out to his neighbor.
"Come on over," Ali said. "My guy, Mike, is coming up now. I've already told him about you."
After examining Reggie and his prosthetic, Mike Sgroi, a prosthetist and president of Allcare, discovered the main issues. The pin was too long, the socket was off, and the foot was too heavy.
"Mike figured out what the problems were in five minutes," Reggie says. "And then he took a cast of my residual leg that same day."
A week later, Reggie's check socket was ready – which is the temporary socket prosthetists use to check and adjust the fit before building the actual prosthetic.
Reggie was excited to discover that he could move much better, even in his check socket. He chose to wear it over the next two weeks until his new leg was ready.
The Turning Point
"I have no pain now," Reggie says. "I can jog with the dogs, run uphill, bike ride. There's really nothing I can't do with this leg."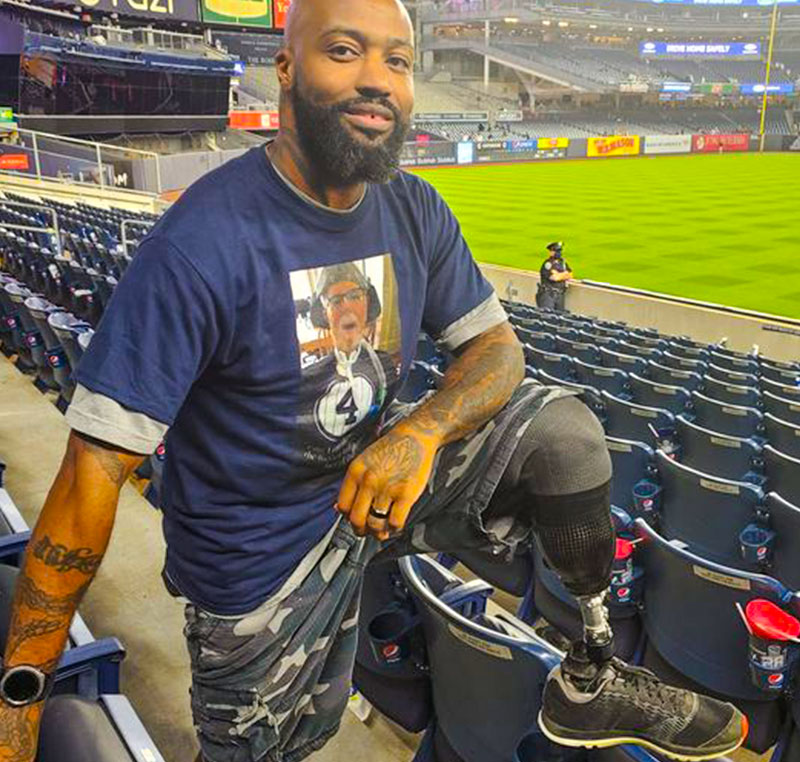 And with that, Reggie has restarted his bodybuilding regimen – lifting weights and running every day. Both of which he was forced to give up over the last several years.
"I'm getting back to where I was before," Reggie says. "And I want to go beyond that. I want to get my pro card in the next year or two. To compete against the professionals."
Judging from Reggie's progress, much of which can be seen on Instagram or Facebook, it is only a matter of time before he reaches that goal.
Reggie's Message

For anyone who is thinking about an amputation, has a planned surgery, or suddenly loses a limb, Reggie has a message to share:
"Do as much research as you can to find a good prosthetist who really knows how to fit a socket," Reggie says. "And who is in this business for the right reasons."
In Reggie's case, the right people happened to be Allcare. But his advice to anyone currently searching for a prosthetist? Talk to people who have used each company you're considering before making a decision. Look for happy customers who feel supported well beyond the day they received their prosthetic.
"At Allcare, I feel like I'm a part of a family. They call and check in on me. They care how I'm doing," Reggie says. "And now that I've got my new leg – I'm ready to go."