I am so so happy I found Allcare. I have been struggling to find the right place to make my prosthetic. Allcare literally got it on the first try and it was such an amazing experience. I came with a prosthetic that was beat up and didn't fit. Mike made me an amazing leg with the most badass design. Anyone missing a leg or an arm needs to meet this team of beautiful people!
Stefania Emilia
Prosthetics & Orthotics: Built for the Life You Want
At Allcare, we want to do more than build prosthetics and orthotics. We want to welcome you into our community. To connect you with people who understand your challenges in a way no one else can – through their own experiences living with limb differences.
We also want to help with more than your basic functionality. Our goal is to see you out there running races, skiing, playing basketball, doing yoga. Living a life you might not have thought possible!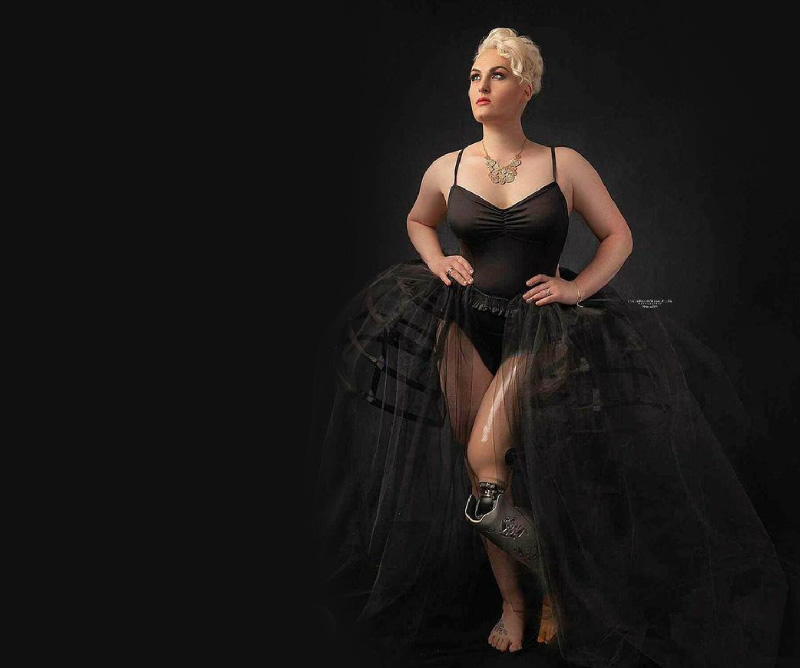 Having a limb difference or limb loss shouldn't stop you from trying something new or doing what you love.
Jen, Allcare Patient
Certified Peer Visitor, Mom, Kickboxing Instructor, Aerial Dancer, Choreographer, Actress, & Model
How will your experience be different with Allcare?
Get Lifelong Support from a Community That Understands
Get a Custom Device Tailored for YOU
Get Your Mobility & Independence Back Faster
Get Access to the Latest Technology
Get Lifelong Support from a Community that Understands
Most of us who work at Allcare got into this field because we've been personally affected by amputation and limb differences – whether as a caregiver to a loved one or as someone living with a limb difference ourselves. We're here because we genuinely care. Because it's personal to us.
And it is this personal experience that has motivated us to develop a vast support system connecting you to a whole community of others living with the same challenges. Whether through our peer support visits, social and adaptive programs via Team Allcare, or outside resources such as the amputee coalition, we believe shared experiences can make all the difference.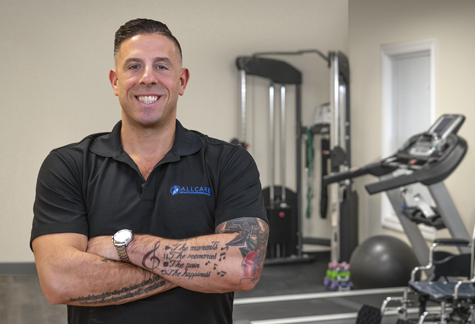 We want people to become part of the Allcare family. It's important when they come back, they feel that warmth, that sense of belonging somewhere.
James Spiegel, Allcare VP & Patient Advocate
Below-Knee Adaptive Athlete
Get a Custom Device Tailored for YOU
Our patients are like family at Allcare. We don't look at you as a number but as an individual. Which means your treatment plan and device should be unique to your personal lifestyle, hobbies, challenges, work-life, and aesthetic. It is this approach, along with our ability to custom-build anything in-house, that allows us to meticulously customize your prosthetic or orthotic to help you live life the way you want. And we'll be with you throughout your life as long as you need.
Get Your Mobility & Independence Back Faster
Our unique ability to build and adjust any device right in-house enables us to get you your device faster. Which means getting you back to your prior level of function sooner.
With two Infrared ovens, a high-tech suction system, and a plaster area for all modifications, our on-site shop sets us apart.
This allows us to do everything in-house, including:
Casting and Molding
Device Fabrication
Custom Artwork & Designs
All Modifications and Adjustments
These on-site capabilities allow us to make devices and adjustments quickly, so you will never be without your orthotic or prosthetic for an extended period of time.
Get Access to the Latest Technology
We don't just keep up-to-date on the latest products and technologies at Allcare, but we are constantly building some of the most innovative prosthetics and orthotics in the industry. Our attitude is to do whatever it takes to accommodate the needs of our patients. We encourage out-of-the-box thinking and never put restrictions on our team when it comes to creating new solutions to help our patients.
No matter what stage of the process you're in, we want to be here as a resource for you on all things orthotics and prosthetics. Contact us any time, and we'll be happy to connect you to our community or help guide you through your options.