Allcare Office Locations:
The staff is amazing! I have never met individuals who were more knowledgeable about prosthetic services. You can trust them to always be there for you with compassion and care.
Lindsay Constantino
Allcare Orthotic & Prosthetic Services
North Brunswick, NJ Office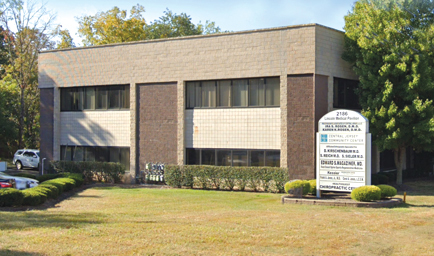 North Brunswick Office
2186 Route 27,  Suite 2A
North Brunswick, NJ 08902

Phone: 877-678-4101
Fax: 908-688-5785
Our North Brunswick, NJ office is our newest location. It is conveniently located for any of our prosthetic and orthotic patients coming from Middlesex, Mercer, Somerset, Hunterdon, Burlington, Camden, or any surrounding counties.
On-Site Laboratory for In-House Fabrication
The laboratory at our North Brunswick, NJ office is fully equipped with everything we need to fabricate, adjust, and repair any orthotic or prosthetic device. This on-site lab is what enables us to create custom devices of unmatched quality in such short timeframes – often delivered to our patients within two weeks of insurance approvals and casting.
ABC Accredited Facility with State-of-the-Art Credentials
We are open from Monday through Friday, 8:30 am – 5 pm, but we have on-call weekend hours available to any of our prosthetic or orthotic patients. We also do home visits by request.
Highlights of our North Brunswick, NJ Location:
On-Site Lab for In-House Fabrication
Serves Orthotic and Prosthetic Patients
ABC Accredited
Conveniently Located for Patients from Middlesex, Mercer, Somerset, Hunterdon, Burlington, Camden, or Any Surrounding Counties