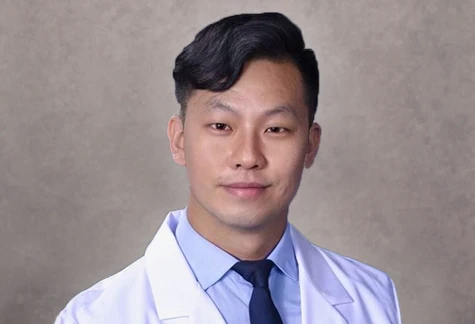 Licensed and Certified Orthotist/Prosthetist
Josh is a Licensed and Certified Orthotist/Prosthetist working to serve patients with limb amputations or musculoskeletal disorders by providing patient-centric care.
His expertise includes evaluation and treatment of lower limb prosthetic and orthotic patients, management of pediatric patients with neuromuscular deficiencies, as well as digital design and additive manufacturing using the 3D printing technology. He received his B.S. degree in biomedical engineering from Rice University in Houston, Texas, and worked in clinical orthopedic research, through which he has multiple publications. He returned to Baylor College of Medicine to earn his M.S. degree in Orthotics and Prosthetics, to follow his passion for direct patient-care. He strives to implement evidence-based practice, and is always looking for ways to enhance the field of O&P through technology.
A fun fact about Josh is that he grew up in both South Korea and South Africa, but learnt his trade in Texas! In his free time, he likes to travel, explore outdoors with his dog Shasha, and is an avid fan of Manchester United Football Club.